Enabling the Future of Work
Through our Staffing Division:
Helping society as people increasingly want to work with more flexibility, when they want and where they want.  We provide this flexibility and choice.

Helping our customers to be more efficient by providing flexible workforces, when they want and where they want.  Underpinned with strong compliance and ethical standards.
Through our PeoplePlus Division:
Helping people into sustainable work

Building a skilled workforce for the future and developing careers

Rehabilitating offenders into society and the workplace

Enabling a healthy and diverse workforce and support for independent living
Staffline is a values based organisation which exists to help our customers be more successful.  We have a clear set of values that drives everything we do. These values influence the way we act, interact with staff, clients and candidates on a daily basis and can be measured in the strong results that we consistently achieve.  Our ultimate aim is to ensure that doing business with us is simple and enjoyable, whether you're a jobseeker or employer.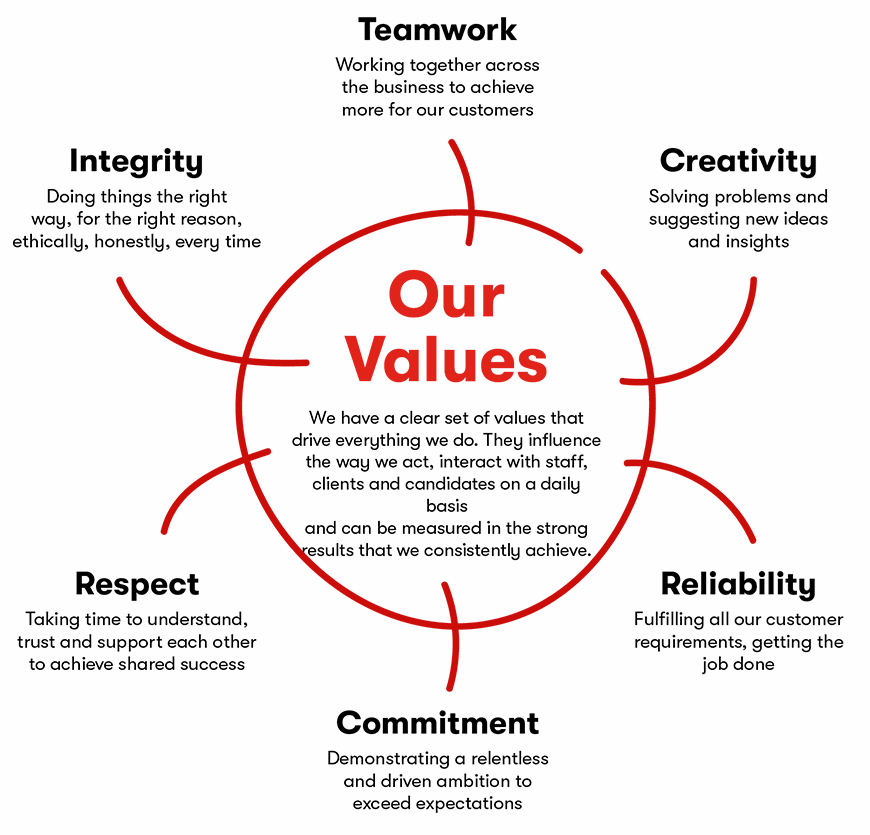 Our principles
Our team
To provide a great place to work

To create lots of opportunities to develop and progress

To offer fast-paced and rewarding work

To have an ever-changing environment. Every day brings something new

To recognise success
 People
To protect people and their interests by acting responsibly at work and in the community

To find lots of job opportunities, every day of the week

To provide jobs on the door-step

To offer training, apprenticeships and guidance

To work with reputable companies
Growth and profitability
To operate ethical, commercial practices

To implement efficiency-driven cost models

To create profit through building long term relationships

To support sustainable growth

To deliver return for our shareholders
Employer partners
To fill every job with the right person, at the right time

To listen, understand, respond and get results

To do things the right way, for the right reason

To improve performance for our customers through our added value services

To get the job done